THE ANNUAL MEETING PLACE FOR MANUFATURING INDUSTRY 
WHAT IS EMWA?
Equipment & Manufacturing West Africa is Nigeria's Premier exhibition for the manufacturing, engineering, machinery and supporting industries.
The Event provides a platform for manufacturing companies from various sectors to network and grow their business by bringing them in contact with large corporations, Trade Commissions of a large number of Countries, State Governments, International & National Industry Associations and leading Business Media.
Meet national and international brands, discover industry opportunities and network with key market leaders.
Free to attend for all, this will be the industry event of the year.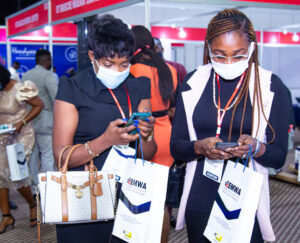 WHO YOU WILL MEET
Our top priority is to connect you the visitor with the suppliers, manufacturers and service providers that are going to enhance your business and make your visit to the event worthwhile.
Click the link below to find out more information about the types of exhibitors we'll have for you in 2022.