Exhibition Enquiries
By exhibiting at Equipment & Manufacturing West Africa Exhibition & Conference your company is visible at the heart of the manufacturing industry. It gives the opportunity to present your products and services, expand your network and connect with experts and professionals across global markets.
If you wish to Exhibit, kindly fill in the simple form below.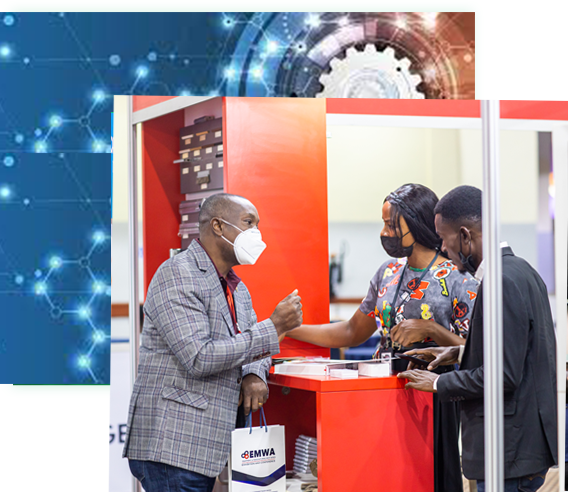 Become an exhibitor in 2 easy steps!
If you are interested in exhibiting or sponsorship at EMWA, or would like to find out more information about the event, please complete our enquiry form below. Once completed we will contact you with more information about EMWA.
Step 1: Call +234 809 115 5499  or fill out the form opposite to speak with an event expert about securing your booth
Step 2: Decide your booth size* and top three show floor locations
Get in touch with us to discuss options, including custom products, which can provide you with maximum exposure during the Equipment & Manufacturing West Africa Email or call us at +234 809 115 5499