Lead the Market with Revolutionary Insight
Equipment & Manufacturing West Africa 2022 will be a center of knowledge transfer that gathers the industrial movements, new technology, and advice from the experts for you who wish to compete with others in the manufacturing knowledge threatre.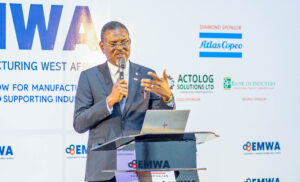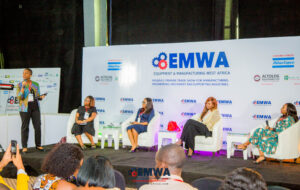 JOIN US AT EMWA 2022  CONFERENCE FOR UNRIVALLED OPPORTUNITIES IN NETWORKING, LEARNING, AND DISCOVERY.
Experience over three days the trends and topics of the industry.
These conference sessions have been developed with the needs of Professionals in mind and aim to serve as a platform for companies to share expertise and knowledge as well as a training environment where manufacturing staff can learn new skills and practices.
Equipment & Manufacturing West Africa provides a platform to engage and discuss the latest  manufacturing trends. The Conference includes engaging panels and networking experiences that will fit your diary using the latest industry technology.
We bring inspiring women and men on stage, offer practical workshops, exciting panel discussions and new solutions for intensive networking. Save the date and be a part of it!
Hear from a diverse group of luminaries and high profile speakers, sharing real-world insights about the manufacturing opportunities in Africa. The conference will offer opportunities to hear about the latest technologies and practices, such as Digital manufacturing, additive manufacturing, energy efficiency, industrial automation, innovation, productivity, and more.
Explore what is needed  to grow the market, which incentives and other financial mechanisms are available to assist manufacturers, the need for Industrialisation and how to solve the manufacturing skill challenge.
Discover latest trends and technology
Learn from Industry leader
Explore Business Opportunities in Nigeria.
Meet & Connect with Industry Players.
Learn about the future of manufacturing.