Whether in automation, pneumatics or environmentally friendly systems: Without sophisticated compressed air and vacuum technology, the Smart Factory would remain a dream of the future. If you want to design production processes that are energy-efficient and sustainable, you can't avoid cross-sectional technology.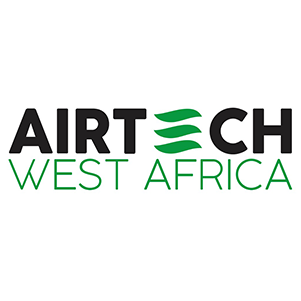 INTERNATIONAL EXHIBITION FOR COMPRESSED AIR, TECHNOLOGIES AND ACCESORIES
26 – 28 April 2022
Landmark Centre, Lagos, Nigeria
Airtech West Africa will display products such as air compressors, high pressure compressors, rotary compressors, dental power station compressors, diving and sport compressors, vacuum pumps, boosters and pet applications, blowers, air treatment, air control systems, medical vacuum applications, wastewater recovery vacuum etc.
EXHIBITOR PROFILE
High Pressure Compressors

Rotary / Gas Compressors

Pumps, Regulators, Sensors, Software and Valves

Boosters / Blowers and Pet Applications

Air Treatment ( Dryer – Filters)

Air Control Systems (Pneumatic – Fittings – Cylinders – Valves – Regulators )

Motors, Heads, Starters, Pressure Gauges

Testing Equipment

Medical Vacuum Applications

Waste Water Recovery Vacuum

Compressed Air Networks

Advanced Cooling Solutions

Compressed Air Accessories

Instruments, Lubricators, Manifolds and Mobile Compressors
VISITOR PROFILE
Manufacturers and Industrialists

Plant Managers

Procurement Managers

Technical Service Providers

Wholesalers and Retailers

Academic Institutions

Engineering Groups

Government Bodies

Importers and Agents

Industrial Associations

Machinery and Equipment Suppliers
Featuring:
AIRTECH WEST AFRICA is co located with Equipment & Manufacturing West Africa
There are many ways and sources to market your products and services, but nothing can beat the benefits that the trade show have to offer. Even in a world of social media and online marketing, nothing beats the power of face-to-face conversation.