As an enabler of engagement between business leaders, manufacturers, sme, disruptors and innovators.
We are currently accepting speaker proposals for the 2022 Equipment & Manufacturing West Africa Expo scheduled to hold 26 – 28 April 2022 at the Landmark Centre, Lagos Nigeria.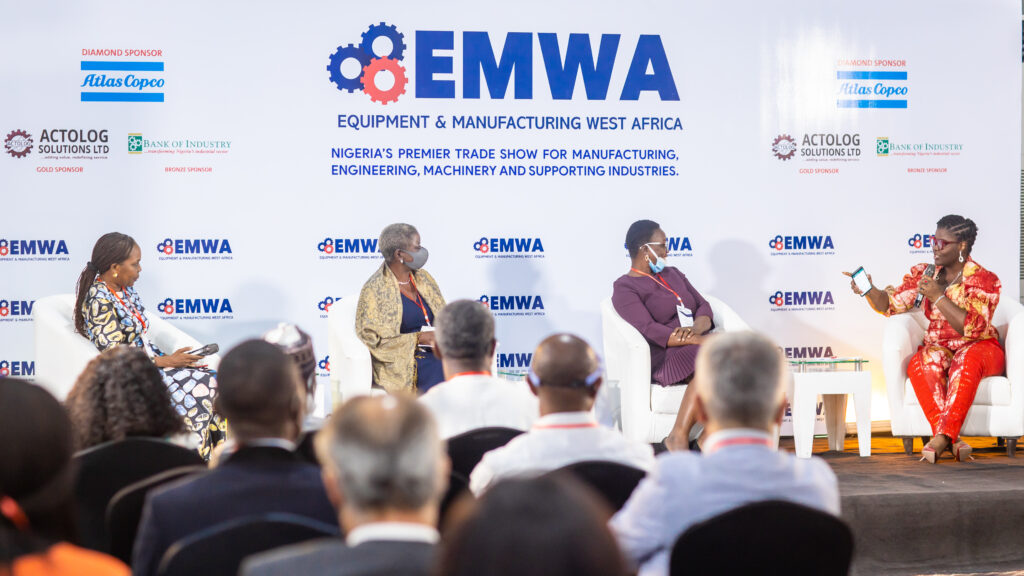 Running alongside the exhibition is the 3 days conference that will offer the most in-depth and diverse technical and business content in the industry.
Key challenges and opportunity facing the manufacturing industry will be discussed with the focus on IOT, finance, technology, human capital development , investment, supply chain, research and other aspect of industrial digital transformation.
Don't miss out on the opportunity to converse, collaborate and connect with other industry thought leaders on strategies that will help shape the changing landscape. Submit your abstracts here.
Engage your targeted audience and deliver on your marketing objectives with a more dynamic and interactive presence by becoming an exhibition sponsor.
Sincerely,
Joseph Oru
Project Director
T: +234 809 115 5699 M: +234 703 362 3685